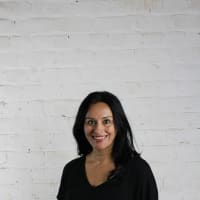 Lilu Odedra Hiring
·
Propane seeks an an experienced-level Product Manager focused on information planning, information design, and quality control. The role oversees the product and project cycle from concept to production, managing the goals, scope, operation and cost.
Responsibilities:
Provide support in business, functional and project analysis to enable client satisfaction with developed products
Meet with clients to refine and evaluate requirements and needs
Generate documentation to enable the efficient development of user-focused systems. Documents are identified on a project-by-project basis and may include Functional Specifications, Business Requirements Document, Agile Story Mapping, Product Recommendations
Collaborate with Project Management in the development of Scope Matrixes to identify features, functions, integrations, and technologies included in the scope of a development project
Provide leadership to Strategy, UX, Creative and Development to ensure that application designs map to user requirements and business requirements
Collaborate with our design team to create accurate and detailed mockups for customer approval and provide feedback on development feasibility within scope
Work with Development teams to ensure that code deliverables map to provided documentation
Direct the technical team to ensure that the application architecture is adhered to throughout the development process
Review partners and freelancers before they are approved to work with us and provide assessment of their skills
Review vendor contracts, schedules and estimates in order to select the appropriate vendor for each project and enable more accurate timelines and costs for outsourced development
Interacts with vendors to hold them accountable, resolve problems and stay abreast of updates
Requirements and Qualifications:
Communication Skills
Verbal / Nonverbal – Convey easily and quickly any message; speak clearly and persuasively in positive or negative situations; listen attentively and seek clarification; respond well to questions; maintain professional nonverbal communication analogous to situation
Written – Write clearly and informatively with a high level of sophistication; vary writing style to meet needs; present numerical data effectively; able to read and interpret complex written information
Soft Skills
Proven leader and team player, able to keep own ego in check while managing and mentoring seasoned developers
Creative solving of problems
Ability to thrive in creative and often changing environment
Experience
At least 5 years of management experience in the web development industry is required
Experience as a web developer or software engineer is a plus
Proven success working in fast-paced environments
This full-time position is based in our San Francisco office and relocation assistance is not being offered. No recruiters, solicitations or phone calls.
About Propane
Propane has been creating transformative digital products for the past 16 years. Our unique business model has allowed us to grow across industries; no one project or partner is the same. We strive to help transform businesses in this digital age. The team is made up highly ambitious veterans from this industry and many others; variety has been the key to our growth. If you choose to join the Propane family, you will have the unique opportunity to learn the art of digital consulting and have a direct contribution to its growth while also learning how to create and build digital solutions from the ground up. Propane has a deep-seated belief in working smarter, not harder, and offers competitive benefits and unlimited PTO.
Link
hire.withgoogle.com/public/jobs/propanestudiocom/view/P_AAAAAAFAAEKADOhyyhzqwu
---
Product Manager
Skills
Company
Propane is a top digital agency in San Francisco. We strategize, design, and build digital brand experiences for today—and platforms for tomorrow.
Follow 0 Followers