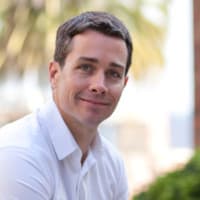 Jeremy Reither Hiring
Operations ·Upwork ·
Upwork is the world's largest freelancing website. Each year over $1 billion of work happens through Upwork, helping businesses get more done and freelancers work anytime, anywhere on projects they love. Together we'll create economic and social value on a global scale, providing a trusted online workplace for professionals to connect, collaborate and succeed.
We are looking for a driven, user-centric, analytical Program Manager to help define and manage the operations of Upwork's growing Talent Agency team. The team identifies the top .1% of freelancers on Upwork and delivers premium services to help them be even more successful on our platform. In this role you will coordinate with team members and business stakeholders to improve the efficiency and effectiveness of both freelancer acquisition and service delivery.
You have impeccable organizational, project management and communication skills. You're a critical thinker who can break big hairy problems into manageable pieces. You're an entrepreneurial worker who is not afraid to get his/her hands dirty. And you're a stickler for the details. You know that for our best freelancers accuracy, predictability and consistency matter.
Your Responsibilities:
Analyze and improve processes. Identify, research and resolve program operations issues related to acquiring Upwork's best freelancers and delivering services to them
Regularly report program performance. Understand how to measure our team's success today and help define and interpret new metrics as we scale
Collaborate across teams. Develop positive working relationships with cross-functional partners and stakeholders (Sales, Analytics, Product, Trust & Safety, Marketing, Legal, etc.) so you can plan, prioritize and execute projects together
What it takes to catch our eye:
3+ years experience as an analyst, consultant, product manager, project manager, or equivalent - preferably with experience building a startup or new business unit
Expertise with Excel and Google Sheets, including pivot tables and formulas
A passion for our business and how we empower people to do great work together, wherever they are
How to really knock our socks off:
Experience working with (preferably managing) remote teams
Experience working in a two-sided marketplace business
Experience with SQL, including the ability to write and edit moderately complex queries
Experience working and reporting in Salesforce CRM and Business Intelligence tools (such as Looker, Domo, or similar)
Sound business judgement and an eye for detail: You obsess over the quality of the service. You are detail-oriented, organized, and able to quickly prioritize while managing multiple projects and responsibilities
Customer-centric user experience sensibility: You have a deep affinity for your customers (freelancers) and are adept at analyzing, understanding and segmenting them and translating these findings into process improvement requirements. Experience in Customer Success a plus.
Come change how the world works.
At Upwork you'll help shape the future of work. From our offices in San Francisco, Mountain View and Chicago, together we're creating exciting new opportunities for a world of professionals. You'll be part of a vibrant culture built on shared values: Inspire a boundless future of work, Put our community first, Have a bias towards action, and Build amazing teams. Along the way you'll have fun and enjoy the perks of a people-first company: Work from Home Wednesday, daily breakfasts and lunch, regular in-office happy hours, top-notch benefits and more.
Upwork is proudly committed to recruiting and retaining a diverse and inclusive workforce. As an Equal Opportunity Employer, we never discriminate based on race, religion, color, national origin, gender (including pregnancy, childbirth, or related medical condition), sexual orientation, gender identity, gender expression, age, status as a protected veteran, status as an individual with a disability, or other applicable legally protected characteristics.
Link
app.jobvite.com/CompanyJobs/Careers.aspx
---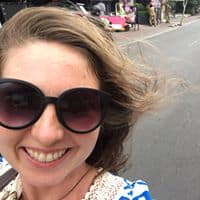 Christine Mineart Hi @jeremyreither I think I would be a great fit for this role and would love to discuss it further. Let me know the best way to get in touch. Thanks!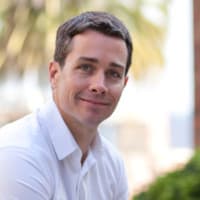 Jeremy Reither Hey Christine, thanks. Please apply at the link and let me know when you do! I'll find your application and make sure it gets reviewed.
Customer Operations
Skills
Program Management
Program Strategy & Design
Analytics
SQL
Company
Upwork, the world's largest freelancing website, makes it easier to get work done—anytime, anywhere.
Follow 5 Followers