Yevgeniya Vodkina Available
Recruiter ·Papaya Payments ·
Papaya believes that diversity helps build an inclusive culture where all team members can grow, contribute, and feel valued. If you agree, we'd love to hear from you! We're looking for a QA engineer with mobile and web experience to test and develop testing automation for mobile apps, websites, and back-end processes while working with the team and contractors. You'll report to the CTO and work directly with the founders and sales directors. Your input will be critical in making important product and technical decisions, and you will have the opportunity to participate in many areas of the business. Teamwork, flexibility, communication, and a willingness to learn are of the highest importance.
Candidates should have at least 3 years of work experience in these areas: • QA testing and automation for mobile apps and websites • Selenium framework or similar • Git for version control
All of our employees receive salary, equity, and benefits.
Link
hire.withgoogle.com/public/jobs/ppayacom/view/P_AAAAAAIAABsNENfnfnfcSb
---
QA Engineer
Skills
Engineering
Quality Assurance
Software engineer-Quality
Software Engineering
Company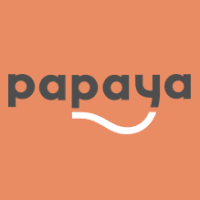 Snap a Pic & Pay Any Bill in Seconds.
Follow 0 Followers