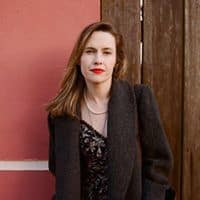 Amanda Maley Hiring
Recruiter ·Skill-Up Technologies ·
Receptionist & Front of House
If you want to work in a fast-paced SF startup environment and be the first point of contact for a great community, we've got a job for you. We're looking for someone to work with our 7-person team including managing front desk reception, maintaining the lobby space, and owning the visitor experience. The right candidate is organized, detail-oriented, and has a professional, friendly attitude. From Monday to Friday during regular office hours (9-5pm), you'll find yourself at the heart of this vibrant community with a chance to help turn an award-winning office space into an unforgettable experience. Join us!
*Bachelor's degree preferred
Responsibilities
Welcoming visitors by greeting them, directing them to their meetings and offering a good first impression/experience;
Answering or referring inquiries and basic troubleshooting for visitors and tenants;
Maintaining a safe and clean reception area including some basic tidying and watering plants;
Resetting conference rooms, some meeting bookings, and related requests;
Ordering catering and beverages in accordance with a budgeted per-person cost for tenants;
Ordering, stocking, and maintaining inventory for snacks, beverages, office supplies, bathroom supplies, cleaning products, amenities and water coolers;
Processing and routing all mail, FedEx, UPS deliveries and timely sorting to mail area;
Owning the food/bev set up and general logistics for daily lunches, catered events, and special meetings;
Basic interaction via the 311 app and with our cleaning, repair and security contractors; and,
General support for the GM and Operations Manager as additional quality assurance towards needed cleaning, repairs, replacements, and aesthetic improvements.
Requirements
Experience in an administrative, customer service or office role, (lean startup preferred);
Stellar verbal, written communication skills and interpersonal skills;
Ability to independently troubleshoot;
Detail-oriented multitasking and an eye for aesthetics;
Professional and engaging front office demeanor;
Helpful, "no task is too big or too small" attitude;
Familiarity with Google Apps, Docs, Spreadsheets and GCal; and,
Ability to work independently and efficiently.
What We Offer
Competitive cash-comp and flexible vacation policy
Daily catered lunch, well stocked fridges & snack bar
Excellent medical, dental and commuter benefits
Discounted gym membership and onsite showers
A chance to plug into regular events and educational opportunities
An award-winning 17,000 ft Clubhouse in SF's SOMA
We are an equal employment opportunity employer and will consider all qualified candidates without regard to disability or protected veteran status.
---
Operations
Skills
Operations
Community
Logistics
Customer Service
Company