Nikki Samurin Hiring
Recruiter ·Betts Recruiting ·
Betts Recruiting is the top sales recruitment firm for high-growth companies across all industries from software to fintech to computer security. We specialize in scaling revenue generating roles, this includes: SDR, AE, Enterprise AE, Sales Engineers, Product Managers, Account Managers, Customer Success, Marketing, Demand Gen, Content, PR, Events, Field. All entry level up to Director / VP/ C-Level.
We have offices in San Francisco, Palo Alto, Los Angeles, Austin, New York, and Chicago. ... As a Recruiter you are helping great candidates land their dream jobs while forming incredible relationships with our clients throughout your tenure. You will be sourcing and qualifying this top talent and building your brand, collaboratively working within a strong team environment along the way.
Responsibilities
Build and organize a strong pipeline of candidates
Use search platforms like LinkedIn and cold-call through our database (Salesforce).
Regularly attend networking events and panels.
Act as a consultant for your clients and candidates through every step of their interview process.
Collaborate with other team members to push business forward.
Become an EXPERT in the industry.
Qualifications
Ability to prioritize workload & ability to manage time effectively
Interest in technology and startups
High degree of professionalism
Willingness to work flexible hours to help meet individual and company goals
Excellent written communication and grammar skills
Experience using Salesforce.com is a plus
Great teammate who works well in an energizing environment
Link
bettsrecruiting.com/careers/
---
Sales
Skills
Company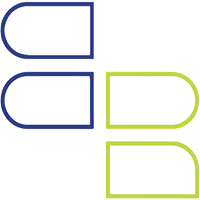 Matching top talent with the world's most innovative companies. Connect with us today: http://bit.ly/1GjDLbR Snapchat: BettsRecruiting
Follow 2 Followers