·Pressed Juicery ·
Our Team Members are passionate about health and wellness and thrive on sharing their knowledge of juice with our customers. They are eager to learn about our customers' lifestyles and health routines so that they can find the right juices to help our customers reach their goals. They are relationship builders, product experts and incredible sellers. They are self-starters and take initiative to learn about the newest trends in the health and wellness world. They love the challenges of being part of building a company and work well within the change that comes along with that.
RESPONSIBILITIES:
Drive company sales growth and profitability through the use of creative selling, teamwork and customer service. Engage customers to learn about their lifestyle and wellness goals; identify the right products to help them achieve those goals. Build relationships with customers by following up on purchases, suggesting additional merchandise and inviting them to return. Develop and share knowledge of the features and benefits of each of our products; share product with customers through active sampling. Seek out and maintain awareness on trends within the health and wellness activities that our customers participate in. Maintain sales floor coverage and follow posted schedules. Share customer feedback with store manager regarding product requests, problems and suggestions. Enroll new customers in our loyalty program. Promote a strong sense of teamwork by working together collaboratively. Prepare the store for the day, replenish inventory, maintain store appearance and follow standard closing procedures. Utilize the Point of Sale and other computer systems to operate the store at maximum efficiency. Other job-related activities as assigned.
QUALIFICATIONS:
Passion, knowledge and involvement in health, fitness and/or wellness. Ability to build customer relationships and deliver exceptional service. Ability to quickly learn new procedures, processes and product knowledge. Proven success in selling and achieving goals. Excellent team player with ability to work independently. Strong verbal and written communication skills (English). Basic math skills. Previous retail, restaurant or hospitality experience preferred. Previous cash-handling and POS experience preferred. Ability to move and/ or lift up to 50 pounds Must have or obtain the proper food handling certification per local jurisdiction
SHIFTS:
Part Time, Full Time Hours Vary Monday - Sunday, days and nights Must be available to work a flexible schedule including weekends and holidays
Link
pressedjuicery.com/about/careers
---
Operations
Skills
Sales
Customer Service
Retail
Company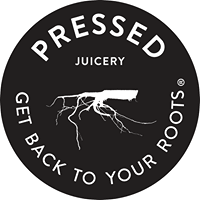 We are the nation's leading cold-pressed juice company with over 60 locations and local & national delivery options.
Follow 0 Followers