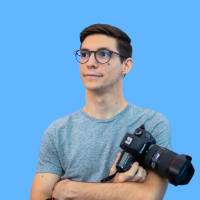 Adam Hageman Hiring
Customer Service ·RingDNA ·
THE COMPANY: RINGDNA (www.ringdna.com)
Founded in 2011 by proven serial entrepreneur, Howard Brown - RingDNA is the leading enterprise sales acceleration and communication platform. Sales teams use RingDNA to increase productivity, engage in smarter sales conversations, gain predictive sales insight and provide leaders with real-time data to better develop successful reps faster than ever before.
The company's array of powerful products is consistently cited as the top solution for teams using Salesforce.
Sales acceleration is expected to be a $38B category of enterprise software ($13B in 2014). RingDNA is positioned incredibly well with an experienced executive team, proven board, advisors and investors. Investors include leading private equity firms, Bryant Stibel ($100M fund) and angel investors from leading companies such as Salesforce, Dropbox, LegalZoom, and others. Named "Hot 100" best privately held software companies by JMP Securities and "One of the Best Privately Owned Companies in America" by Entrepreneurial magazine. Some clients include: Amazon, HP Enterprise, lyft, Twilio [NYSE: TWLO], NetApp.
THE OPPORTUNITY: Sales Development Representative We're students of the sales game. We love to learn, we keep up on emerging trends and work hard on building the foundational tenets of great selling. Today, we're on the hunt for a few stellar folks to do the same.
As a small, growing and nimble team, this is one of those rare opportunities to join a winning high tech start up, have your voice heard and put your professional selling career on the fast track. I n your role as Sales Development Representative, you'll be on the front lines of our efforts to share with the world what companies like HPE, Looker and Twilio have already discovered - that our inside sales technology is a game changer for their organizations.
What you will do: Prospecting new business with creative, compelling and break-through-the noise tactics and strategies. Delivering authentic, compelling and persuasive conversations that result in qualified opportunities for our Account Executive team. Mastering our very own RingDNA technology, thereby making your job easier and also ensuring you're an ace at describing it to others you're talking to. What you will need:
At minimum, 6 months of sales experience in an outbound role where you were proactively researching, qualifying and contacting leads to secure appointments. Experience in a B2B SaaS organization Exceptional verbal and written communication skills
A few, but important, intangibles: You have a growth mindset. You're open and eager to learn and get better in all things. You embody a "never say never" positive attitude and are fearless and determined in your pursuit of your passions and goals. WHY RINGDNA?
RingDNA is a progressive startup that values academics, creativity and diversity. Regular interaction with company leaders maximizes education, mentoring and development. The company cares as much about life balance as it does creating great solutions. To maximize wellness, RingDNA provides generous health and dental plans to our team.
Outstanding medical benefits package including individual, family and dental insurance. Opportunity to work with a veteran team of leaders and developers working at the forefront of enterprise software technology.
Link
grnh.se/adbd58ce2
---
Sales
Skills
Enterprise
Salesforce
Inside Sales
SaaS
Sales
Company