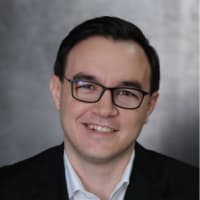 Tyler York Hiring
Marketing ·Achievable ·
About us
Achievable offers complete digital test prep courses built for the modern student. As they study, our algorithm tracks your studying and memory progress to deliver a personalized experience, reducing the study time required to reach your target score. Bit by granular bit, Achievable reinforces what you know and trains you on what you don't - until you're ready to hit your goal.
Achievable's GRE test prep course, FINRA SIE prep course, FINRA Series 7 course, and USMLE Step 1 course are all world class. But don't just take our word for it - hear what real users have to say about Achievable: https://achievable.me/reviews/
Achievable has helped thousands of students successfully reach their target score on the GRE, FINRA SIE, and FINRA Series 7. Our students have gone on to jobs at Goldman Sachs, Wells Fargo, Fidelity Investments, Edward Jones, Blackrock, and many other great firms.
The Role
The FINRA SIE and Series 7 are the tests you must pass to be certified as a Registered Representative aka Stockbroker. 35% of students fail the Series 7 test, and each failed student costs their employer $50,000 in hiring and training costs. Achievable's learning science-backed courses improved test scores at our largest client 15%, saving them millions of dollars a year.
We're now looking to expand our FINRA corporate client base substantially. The timing is perfect: our platform and course are robust after four years of development, and our competitors are all legacy vendors with outdated technology.
Think you can sell this value proposition to individuals or businesses? We'd love to chat with you. Here's what you'll get:
No salary
50% commission on all sales you bring in (sale price $223, firms typically have 20 students per year, your territory would start at 100 firms)
Fully remote
Fully on your own schedule - we just ask that you make calls during business hours (8:00am - 5:00pm) EST
If you're a hustler, we want you. We get it. We want to be your side gig, your way to make extra money. We're all too familiar with that life and are hard charging but flexible.
Details
If interested, please submit your resume to the CEO Tyler York at tyler@achievable.me
Our entire product is free to try, visit https://achievable.me to get a sense for it.
Link
notion.so/Sales-Executive-Commission-Achievable-1c43769f98814852a521980ee87246c1
---
Sales
Full Time
Part Time
Contract
Remote
Skills
Inside Sales
Enterprise Sales
Sales
Company