 Dale Cook Available
Management ·
Not really anywhere, we can take applications from legal residents of the US, Canada, Mexico, Chile, Argentina, Brazil, UK, Ireland, Germany, Sweden, Norway, Poland, Spain, Austria, Slovenia, Czech R, Portugal, Netherlands, Switzerland We are targeting GMT +1 to GMT -8 in the countries identified with core overlapping hours of 10am-1pm Eastern Standard
At Stack Overflow, our mission is to empower the world's developers. Every day, millions of developers come to us to get answers to their programming questions, collaborate better with their teams, and find their next dream job. As the world continues to transform with technology as a leading force, were driven to make Stack Overflow a place where everyone who codes feels welcome to learn, share their knowledge, and build their careers.
Stack Overflow is committed to making Scrum an integral part of our engineering practice and Product Owners, Tech-Leads and many of our engineering staff have recently undergone Scrum Master training to create a baseline understanding of what Scrum is and how it can be successfully applied.
As a Scrum Master, you'll join a cross-disciplinary team of developers, designers, and product managers working on new and existing features while supporting existing product tiers. The contributions you'll make will have a far-reaching impact and help shape the future of the world's largest community of developers.
Skills and Requirements
What you'll bring:
Deep understanding of Agile principles and methodologies and the ability to practically apply those to different team needs
3+ years of dedicated experience as a Scrum master
3+ years of experience working in a fast paced, technically challenging web app development organization.

Scrum Master certification from a well-known certifying body (PMI-ACP, CSM, PSM)
Proven ability to train other team members on Agile principles, and help guide the team on proven battle-tested methods for achieving our Agile goals.
Experience with different Agile implementations such as XP, Kanban or others is definitely a plus.
Self-motivating, self-directing, and a great communicator (written and oral). You thrive in an environment that grants you a lot of autonomy to explore creative solutions.
Excellent problem solving skills. You excel at analyzing and solving problems using technology.
Previous experience as either a software engineer or product owner is a big bonus, although not necessary.
Knowledge of how Stack Overflow works from our blog and podcasts.
Living and working within GMT-7:00 (US) to GMT+2:00 (Europe) time zones.
Experience working remotely and/or working with teams that are distributed geographically.
Work Environment
We're a remote-friendly team. Whether you work remotely or work out of our New York office (re-opening in Fall 2021 at the earliest due to COVID-19), you'll be part of a remote work culture that emphasizes online communication (Slack, GitHub, Hangouts, Zoom, Stack Overflow for Teams). While we're generally very flexible on working hours, living and working within GMT-7:00 to GMT+2:00 time zones (US through Europe) is required for scheduling and interaction with your team and support staff who assist our customers. We also believe in strong work-life balance and are focused on making sure that everyone finds a good balance, whether in-office or remotely.
What you'll get in return:
In the United States, benefits include:
Competitive salary
20 days paid vacation
Generous parental leave (12-16 weeks at 100% pay), family care leave, and unlimited sick days
Stock options
Completely free health insurance (no copay, no premiums)
Gym membership reimbursement
Employment is conditioned upon successful completion of a background check and upon having the appropriate legal right to work.
Legally, we need you to know this:
Stack Exchange, Inc. does not discriminate in employment matters on the basis of race, color, religion, gender, national origin, age, military service eligibility, veteran status, sexual orientation, marital status, disability, or any other protected class. We support workplace diversity.
But we want to add this:
We strongly believe that diversity of experience contributes to a broader collective perspective that will consistently lead to a better company and better products. We are working hard to increase the diversity of our team wherever we can and we actively encourage everyone to consider becoming a part of it.
Link
stackoverflow.com/company/work-here/3329131/scrum-master
---
Operations
Skills
Company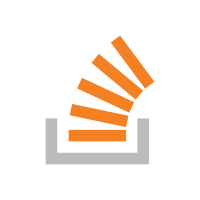 Stack Overflow is the largest, most trusted online community for developers to learn, share​ ​their programming ​knowledge, and build their careers.
Follow 0 Followers