Marketer ·Vivino ·
Opportunity: As Vivino's Senior Brand Designer, you care about doing better every day. You understand that design is a team sport and that to create a unique user experience involves visual design, brand, app/web design and how a design is coded. A consistent, coherent journey for the user from first use of our products to ongoing conversations, is a matter of building trust, and that trust often hides in the details. Working at Vivino requires a strong pleasure for change. Some days we need your leadership to define and grow our brand for the future, and other days you'll be collaborating with marketing and product teams, to create a new way of talking about wine to our users or build a campaign from the bottom up, based on industry insights and internal goals.
Job Description:
Responsible for the brand design and materials across all consumer touch points including Communications/PR, Marketing, Email and in-Product (app and website) globally.
Establish and maintain consistency of brand assets ( logos, fonts, color palettes, tone of voice, key messaging, taglines and more) across all marketing and product channels.
Stay informed of app and marketing design trends and formulate brand strategies to support Product and Marketing initiatives to reach our customers and achieve our audience and conversion goals.
Vivino's Senior Brand Designer will bring expertise in both marketing and graphic design to develop visual materials to represent the Vivino brand.
Work closely with head of Marketing to identify and prioritize creative initiatives that have meaningful impact on the company's business goals.
Oversee all marketing initiatives to ensure that images and messages appropriately contribute to brand identity.
Develop a design strategy for Vivino's social media channels - partner with head of Communications to develop a digital content strategy to drive engagement.
Meet with cross functional teams and management to explain campaign strategies and solutions.
Requirements:
10+ years of experience in graphic design and branding, as well as app and web design.
Prior experience working in a high growth startup, dynamic environment (preferred).
Prior experience in marketplace, consumer internet, ecommerce or retail internet plays.
International experience working with teams in different countries and working on consumer products in different countries and languages.
Experience working in the wine industry is a plus but not a requirement.
Skills:
Knowledge of modern design tools like Adobe, Sketch, Invision) - prototyping experience a plus.
Posses graphic design and marketing talent, leadership ability, and strong communication and business skills.
Strategic and analytical thinker with the ability to manage multiple projects.
Excellent written, organizational, project management, planning and communication skills with strong attention to detail.
Demonstrate knowledge of all aspects of online production processes including: writing, design, planning, technology, art, audio, podcasts, video, and animation.
Desire to learn new technology, software, hardware and techniques relevant to this role.
An understanding of the ever-changing digital landscape.
Company Overview: Vivino is the world's largest online wine community with 32 million people scanning, rating, reviewing and buying wine. We're on a mission to change the way people discover and buy wine as we aim to become the world's largest online wine marketplace, with the goal of selling $1billion annually by 2020. Now is the time to join a fast paced and growing team. This position is based in San Francisco and reports to the head of Marketing.
---
Designer
Skills
Adobe
Sketch
InVision
Graphic Design
Digital Design
Company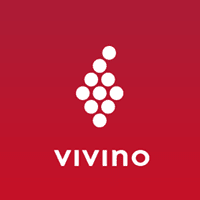 Find the best wine with the world's largest wine app. Get Vivino for iPhone: http://ow.ly/3HThz Vivino for Android: http://ow.ly/pu3qo
Follow 2 Followers