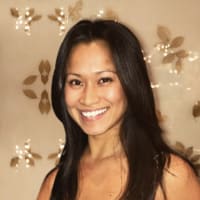 Nelly Do Hiring
Human Resources ·Anova Applied Electronics ·
About Anova
Anova is the leading smart kitchen brand with its award-winning connected sous vide device, the Anova Precision® Cooker and the brand new Anova Precision® Oven. Since its inception, the company's vision has been to build an Anova Kitchen – a kitchen where devices are user-friendly, connected, and affordable so that everyone can cook like a pro.
About the Job
We are looking for a Senior Digital Designer to join our design team! You will work cross-functionally with engineering and marketing to ship new features and iterative improvements to our web properties and mobile apps. Additionally, you'll get to shape the brand's look and feel by refining the creative assets used across all our properties.
You'll be a great fit if you have a track record of shipping high-quality, responsive websites and mobile apps. You understand user experience best practices and are experienced using modern design tools. You understand the basics of designing accessible experiences. The ability to quickly execute on new ideas and try new techniques will set you apart from the rest.
As part of the design team at Anova you will be able to impact our process and culture. Excellent oral and written communication skills are an important part of what we do as a team and company. We're a fun group of nice people who value honesty and humor in everything we do.
Responsibilities:
Work to define, scope, build, test, and launch features in our web properties and mobile apps
Provide expert input when discussing tradeoffs
Be responsible for the entire project lifecycle
Deliver clear and complete wireframes and assets
Design and easy-to-use and accurate interfaces
Update and maintain design pattern libraries
Advocate for design and accessibility best practices
Requirements:
A current portfolio of work that shipped to customers
7+ years as a UX designer, product designer, mobile designer, or similar
Strong organizational and time management skills
Demonstrated understanding of information hierarchy and typography
Ability to take the initiative and move a project from inception to launch
Mastery of Sketch or similar interface design tools
Experience building and maintaining design pattern libraries
Demonstrated experience designing responsive web sites and both iOS and Android mobile apps
Experience with HTML & CSS
Bonus Points:
Experience working on apps that work with connected hardware
Experience designing print and packaging
Experience with 3D modeling tools
Experience producing video, animation, and motion graphics
Link
jobs.lever.co/anovaculinary/660bb975-80d5-485e-b436-bf1b410005e2
---
Designer
Skills
Company