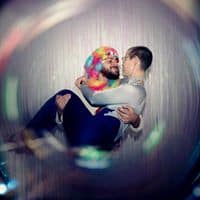 Anthony Simile Hiring
Recruiter ·Cruise ·
We're the driverless car company. We're building the world's best autonomous vehicles to safely connect people to the places, things, and experiences they care about.
Our vehicles are on the road in California, Arizona, and Michigan navigating some of the most challenging and unpredictable driving environments. We're hiring people who want to solve some of today's most complex engineering challenges and make a positive impact.
We operate in one of the most highly competitive geographies and industries and we need a passionate analyst to ensure we're approaching our People programs – everything from onboarding to compensation to performance management – in a data driven way. This role reports to our Associate Director of People Operations.
Responsibilities
Work closely with a variety of stakeholders including Cruise's People team, Leaders and Managers in each department to deliver answers to people analytics questions around compensation, learning and development, recognition, performance management, onboarding, staffing, etc. Use analytical reasoning to proactively identify problems, clarify scope, define data needs and analyses, develop hypotheses, and recommend solutions that addresses People Ops needs Conduct compensation research to develop competitive offers rooted in market data and aligned with our compensation philosophy for new hires and existing employees. Develop predictive models for attrition, high performance, and talent acquisition to enable forward-looking management programs investments Build and automate reports and dashboards to give stakeholders visibility into relevant metrics and empower People Ops Leader decisions Implement scalable analytics tools and systems that measure and drive success metrics Manage our survey tool and processes Support the annual budget and forecasting processes for People Ops
Requirements
BS with 3-5 years of people ops or related research and analysis experience in a fast paced environment; consulting or banking experience preferred Strong analytical skills with the ability to effectively interpret data and create meaningful, understandable models, reports and metrics Experience developing and analyzing surveys Experience manipulating data and using data visualization Experience collaborating on projects involving multiple teams and presenting findings to wide audiences Comfortable dealing with ambiguity Excellent communication skills Service-oriented Creative Problem solving skills
Bonus Points
Experience with HR data analysis and HR systems, applicant-tracking systems and related tools
Perks
Solve difficult problems that have immediate and valuable real-world applications Competitive salary and benefits including matched 401k, medical / dental / vision, AD+D and Life Flexible vacation and 10 paid company holidays State of the art equipment for your work station Lunch, snacks, and dinner Free rides in self-driving cars!
Link
jobs.lever.co/cruise/63704e36-44de-47dd-9824-5349adfbb9e5
---
Data Analyst
Skills
Data Science
Data Visualization
Analytics
Company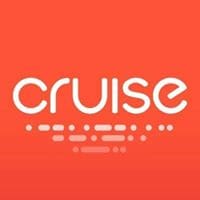 GM Cruise LLC, commonly referred to as Cruise or Cruise Automation, is an American driverless car company headquartered in San Francisco, California.
Follow 12 Followers