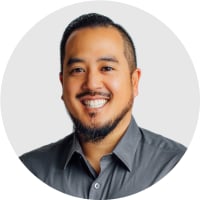 Erik Nakamura Hiring Open
Management ·Roofstock ·
Please send your resume to techjobs@roofstock.com
Roofstock is an innovative new marketplace and transaction platform for investing in the $2 trillion single-family rental sector. As part of our company culture, we are passionate about helping our customers find the best real estate investments. Strong emphasis on collaboration and teamwork is the norm, not to mention that we make time to celebrate our awesome accomplishments and each other!
Roofstock has been certified as a great workplace by the independent analysts at Great Place to Work® based on ratings provided by our employees in anonymous surveys. Check out our company review and see why our employees love working here!
Position Overview Roofstock is looking for a talented, passionate, on-the-rise, rock-star Senior Product Manager. You will utilize creativity, critical thinking and technical skills to help directly drive Roofstock's growth and success.
Responsibilities and Duties
Build compelling tools and services to grow the Roofstock Owners Community.
Create asset management (web and mobile) applications to help owners better manage their properties by providing timely data and insights about their properties, markets and single-family rental investments in general.
Work closely with operational teams on data ingestion processes that interfaces with multiple third-party property management platforms.
Write specification, mock-ups and detailed workflow designs.
Make sure the right usage of systems and optimal data flow among systems for integrated and scalable solution without duplication of functionalities in multiple systems.
Work closely with CTO, engineering team and partners to create systems and solutions that help Roofstock Owners better manage their rental investments.
Core Competencies
Creativity & Innovation – You generate new ideas, challenge the status quo, take risks, support change, encourage innovation, and solve problems creatively
Initiative – You tackle problems and take independent action, seek out new responsibilities, act on opportunities, and practice self-development.
Results Focus – You target and achieve results, prioritize tasks, overcome obstacles, and accept accountability.
Communication – You communicate well both verbally and in writing, create accurate and punctual reports, deliver presentations, share information and ideas with others
Productivity – You manage a fair workload, prioritize tasks, develop good work procedures, manage time well, handle information flow and spend most of your time and resources on high priority items.
Analytical – Proven ability using data and analytics to inform and influence decision-making.
Collaboration – You're a team player who works collaboratively with cross functional teams such as marketing, business development, sales, customer service, and engineering.
Experience and Education Guidelines
Bachelor's degree, preferably in Computer Science, Computer Engineering, Business Management or equivalent.
At least 5 years of experience in product management.
Previous experience building e-Commerce, Fintech and/or Financial web and mobile applications.
Hands-on experience in writing specifications, mock-ups and designing workflows.
A Need For Speed: We're a start-up. We.Move.Fast.
What We Offer
Competitive compensation.
Medical, Vision and Dental for you (100%) and your dependents (50%).
Pre-tax commuter benefits.
Unlimited vacation and sick days.
Equity incentives to give you a stake in the Company's future.
An upbeat and collaborative work culture.
A fully stocked kitchen with snacks and meals.
Company-sponsored outings.
Please send your resume to techjobs@roofstock.com
The marginal functions of this position have not been included. This job description in no way implies that these are the only duties to be performed. An employee will be required to follow any other job-related duties required by the manager.
Roofstock is an equal opportunity employer. In keeping with the values of Roofstock, we make all employment decisions including hiring, evaluation, termination, promotional and training opportunities, without regard to race, religion, color, sex, age, national origin, ancestry, sexual orientation, physical handicap, mental disability, medical condition, disability, gender or identity or expression, pregnancy or pregnancy-related condition, marital status, height and/or weight.
Link
roofstock.com/read/jobs/senior-product-manager-roc/
Source
facebook.com/groups/hireclub/permalink/1487114158040744/
---
Product Manager
Skills
Company
Roofstock is the first online marketplace created exclusively for investing in leased single-family rental homes that generate cash flow day one.
Follow 2 Followers