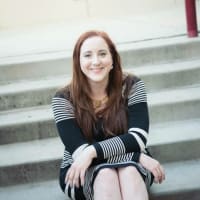 Keely Walsh Hiring
Human Resources ·FormSwift ·
FormSwift is a leading provider of tools to help you easily create, edit, and sign any document. Our product brings the $100 billion office supplies industry into the 21st century. Since our founding in the summer of 2012, FormSwift's platform has been used to create more than ten million documents by customers around the globe. FormSwift has profitably grown more than 13x in the last three years, and we are looking for candidates who are able to quickly grow and develop with us.
FormSwift has the world's largest library of documents and we keep getting bigger every day. With 28 million documents created, we want to build solutions to these problems that are scalable, performant, and elegant, and we're looking for talented people to help us do just that.
This is a unique opportunity to join our team as the first QA Engineer responsible for building out and maintaining a standard of product excellence. If you are someone that is always looking to develop creative solutions to automate processes then this is the position for you!
Responsibilities
Test code both manually and with automated tools
Estimate, prioritize, plan and coordinate testing activities
Create new and maintain existing documentation for testing the team's applications
Collaborate with the engineering & product teams to determine testing needs and priorities
Evaluate product functionality and create test strategies to track quality assurance metrics
Stay up-to-date with new testing tools and test strategies
Requirements
BS/MS degree in Computer Science, Engineering or a related subject
Knowledge of core Computer Science fundamentals such as data structures and algorithms
3+ years experience in software quality assurance
Experience working in an Agile/Scrum development process
Experience in writing clear, concise and comprehensive test plans and test cases
Programming experience with a dynamic language such as Python or JavaScript
Strong knowledge of software QA methodologies, tools and processes
Perks
Competitive Pay
80% paid premiums for Medical, Dental, Vision Insurance
401K Matching
Commuter Benefits
Daily Free Lunch & Snacks
Monthly Happy Hours
Yearly Company Trip
Opportunities for continued education and training
Work from Home Flexibility
Unlimited PTO...take time off when you need it!
Link
jobs.lever.co/formswift/6d6dc7a2-0545-4a42-b215-104d37e08516
---
QA Engineer
Skills
Python
Agile
Quality Assurance
Javascript
QA
Scrum
Testing
Company