Naomi Assaraf Hiring
Marketing ·CloudHQ ·
Looking for a technical blogger to write 1 blog/week on https://blog.cloudhq.net, and other online promotional material.
Knowledge of html, wordpress, and mailchimp is necessary.
Knowledge of chrome extensions is a bonus.
If this sounds like you, please:
Email me at naomi.assaraf@cloudhq.net with the subject "Blogger"
Send me 3 references, and
Examples of your previous work.
Thank you! :)
Link
blog.cloudhq.net
---
Copywriter
Skills
Company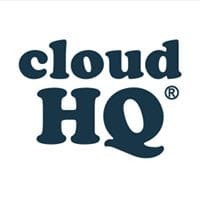 Integrate and backup your data stored in different cloud services: SharePoint, Egnyte, Google Apps, Dropbox, Box, Evernote, Basecamp,.. http://cloudhq.net
Follow 0 Followers