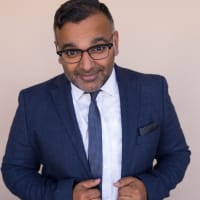 Ketan Anjaria Hiring
Founder ·HireClub ·
HireClub is looking for a Senior Visual Designer to directly work with me on our website and branding. I'm looking for someone with serious visual chops who has lead design efforts before. This is not a UX position, this is for visual design. Help us create the future of HireClub to help friends find jobs.
Requirements
Solid Online Portfolio
Amazing Typography Skills
Extensive Responsive Web Design Experience
Pluses
Clean HTML/CSS
Motion Graphics
Video
Photography
Ideally you are in San Francisco, but talented candidates would be accepted for remote work.
To apply DM me with your HireClub profile. Thank you!
---
Designer
Part Time
Contract
Remote
Skills
Design
Web Design
Responsive Web Design
Branding
Typography
Motion Graphics
Photography
HTML
CSS
Company