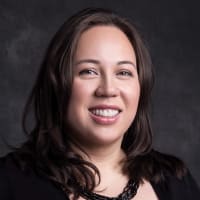 Kinh DeMaree Hiring Available Open
Recruiter ·Axiom Zen ·
Axiom Zen is a venture design studio that collaborates with Fortune 500 partners to turn ideas into companies. Our speciality is leveraging the latest in emerging technology to create high growth businesses and delightful experiences for millions of users.
We're seeking a full-cycle recruiter who is excited by startups and cutting edge technology alike. From generating pipeline to removing barriers in the hiring process, you're eager to seek out top talent to support the growth of Axiom Zen. As a key member of the Talent team, you know recruitment is both a science and an art, and you'll use different channels to attract founder-quality talent in product, design, marketing, and engineering. You're not limited to sourcing as your tool and will work with other teams to drive talent marketing initiatives with the goal of building a network of amazing candidates. If you're a self-starter who wants to take your career to the next level, we want to hear from you!
Does this describe you?
2+ years of recruitment and sourcing experience (bonus if you worked with tech startups) and still in love with the thrill of uncovering top talent. Technical recruitment experience or strong technical aptitude - you may not be technical but you can hone in on finding talent with technical skills. A natural company evangelist, you've been described as professional, articulate, knowledgeable, and intelligent. You know how to roll with the punches, working well with ambiguity and developing your own processes to get the job done. Great at working with and learning from other teams, and not afraid to voice suggestions for improvement Fast! You move quickly to hone in on top candidates, but balance speed with initiatives that benefit the team in the long-run Are you Axiomatic?
If you think we'll work well together, we want to hear from you! Apply with your resume, links to your social media profiles, and anything else you think we should see. Also, please answer the following (250 words max):
"What is the most exciting hire you've made?"
At last count Axioms have lived in 31 countries, and speak 16 languages! We are Axiom Zen, and we don't discriminate based on race, religion, color, national origin, gender, sexual orientation, age, marital status, veteran status, or disability status.
The icing on the cake
We want Axioms to be happy and thriving. We offer a competitive salary, unlimited vacation, holistic initiatives, active speakers budget… and more!
Zen Den Vancouver
980 Howe St #350
Vancouver, BC V6Z 0C8
Canada**
Link
grnh.se/2mia451
---
Recruiter
Skills
Sourcing
Recruiting
HR
Human Resources
Writing
Company