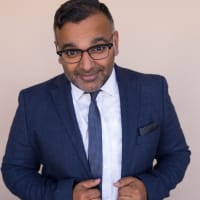 Ketan Anjaria Hiring
Founder ·HireClub ·
At Element Analytics, we're changing the way people experience industrial data. Today, they must wrangle and work at data — we make data work for people, proactively surfacing insight where it's needed most. Our platform transforms raw data into actionable insights, helping people make fact-based decisions for greater efficiency, sustainability, and profitability.
At Element Analytics we believe in automation, which includes automating the quality of our systems. Unlike roles with similar names at other companies, a Test Engineer at Element should not be spending their days running manual tests -- instead you'll strive to automate as much testing as you practically can and create tools so other engineers can easily test their own code. As a Test Engineer, you use your knowledge of testing and testability to influence better software design, promote proper engineering practices, evangelize bug prevention strategies, testability, accessibility, privacy, and other advanced quality concepts across multiple teams. You'll have a huge impact on the quality of our products.
Visa sponsorship is available.
WHAT YOU'LL DO:
Develop high-level testing strategies and tactical test plans
Execute the test plans
Automate the manual testing away
Take responsibility for monitoring product development and usage at all levels with an eye toward improving product quality
Drive adoption of new testing frameworks and tooling as necessary
WHAT YOU'LL NEED:
3+ years of relevant experience, including software engineering and/or test automation
BS or MS in Computer Science (or related field)
Experience with Scala, Java, or Python
IDEAL CANDIDATES WILL HAVE:
Experience with data driven analytical applications
6 years of relevant experience, including 3 years of industry experience
Extensive knowledge of Unix/Linux environments
Deep knowledge of test methodologies, writing test plans, creating test cases and debugging
Deep knowledge of internet technologies
Link
elementanalytics.com/careers
Source
facebook.com/groups/hireclub/permalink/1465440640208096/
---
Engineer
Skills
Scala
Python
UNIX
Linux
Java
Development
Analytics
Company