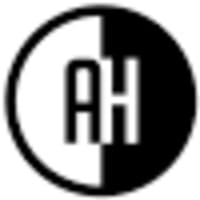 Alison Hunter Hiring
Operations ·Scotty Labs ·
We are seeking a Truck Driver / Operations Associate to join our team! You will be responsible for safely operating a truck with a capacity of at least 26,000 pounds Gross Vehicle Weight (GVW).
This position is a part-time role to begin with, with full benefits (medical, dental, vision, commuter). We expect the role to ramp up to full-time in around 6 months.
In addition to extensive truck driving experience, we need an excellent communicator who can work well with everyone on the team. The ideal candidate would have equal amounts of enthusiasm and patience because this position requires nearly constant communication with our engineers and other technicians.
Responsibilities:
Safely operate a tractor-trailer truck Provide feedback to the engineering team Monitor and log software/scripts Track and document activity Report any issues or incidents to dispatch Inspect truck before and after trip Ad hoc projects as needed
Qualifications:
10+ years of experience in truck driving and/or related fields Class A CDL (Commercial driver's license) Clean driving record and excellent driving skills Ability to type over 50 words per minute Excellent written and verbal communication skills Comfort and competence with common, modern technology
Link
hire.withgoogle.com/public/jobs/scottyai/view/P_AAAAAADAAFaIJzYlZ0llRy
---
Operations
Skills
Company