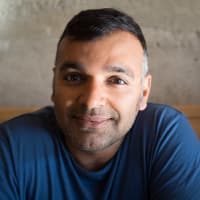 Ketan Anjaria Hiring
Founder ·HireClub ·
GitHub is seeking a Vice President of Product Marketing to build a product marketing organization at GitHub. This role will set the vision for how our products are introduced to the market and own the messaging for the GitHub product line.
Responsibilities:
Set the vision of product marketing at GitHub.
Manage a team of world class product marketers.
Deliver products to market, defining messaging, positioning, pricing, naming, and global launch strategy.
Represent the voice of the market, including qualitative and quantitative feedback from the community.
Create quarterly and bi-annual programs to drive adoption of key products/features, revenue and value for customer segments.
Market assessment and requirements including opportunity size, competitive analysis, target customers and product requirements.
Identify long-term opportunities based on research, analysis and a strategic view of the direction of the market.
Build product marketing strategy working closely with product, sales, and engineering
Develop, support and build a world-class product marketing team.
Empower the sales team with the tools they need to be successful.
Deep understanding of software development workflows, existing solutions and future trends..
Minimum Qualifications:
10+ years of product marketing experience
7+ years of management experience.
5+ years of experience focused on developer products.
Preferred Qualifications:
Experience with GitHub
Experience with Eloqua
Experience with Looker
Experience with both B2B and B2C
Link
boards.greenhouse.io/github/jobs/756415%23.WaXU_JOGMWo
---
Marketing
Skills
Product Marketing
Marketing
Strategy
Management
Company