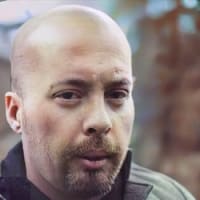 Matthew Dane Hiring
Software Engineer ·Datantify ·
Web Developer Intern in Datantify - The Biggest High-Quality Global Company Database
The mission of Datantify is providing the most topicality details about companies in the World, like Name, Industry, Locations and Addresses, and Contacts data.
Datantify is a dynamically growing young company, which allows users to build a personal database of companies from the trade or and location they looking for. We collected more than 79 million companies from over 4 thousand industries and near 200 countries, thanks that, user can build and export a really huge database by a few clicks. Our biggest pride is real time updating the database without any repetition. And our customers' opinions speak for themselves.
Our crew mainly consists of young and friendly people, which provide work in a nice atmosphere. It does not influence a reduction of performance or development, on the contrary. By young and full of positive energy team development and perfecting the skills takes place much faster.
Are you interested in play with code and work on the global product? Would you like to get more experience and learn new, exciting things? Our Internship program provides direct cooperation with our core engineering team. You can build the next generation of systems behind Datantify - the biggest companies database provider, create an application that reaches companies around the globe, work with the newest technology and help make ideas matter. We help develop both front-end and back-end. You decide which skills you like to make better and which way you want to evolve. The internship has a minimum two-month duration and is offered for Summer or Winter, in form both remote and office.
You Will:
Code and validate subprojects and own project Get experience from our great team Choose which way you go Work with the newest technology and tools
Requirements: Basic knowledge of HTML, CSS, and JavaScript Understanding of React user interface library Familiarity with GitHub and modern front-end pipelines Or knowledge in the field of PHP, Python, SQL, Node.js Basic experience with AWS Cloud, GoLang, Ruby, etc. Student status or graduated in a technical secondary school in the field of IT
Benefits: Attractive monthly salary Full-time job with free weekends and all holidays Frequent integration events Professional equipment and office equipment Unlimited coffee/tea and water The best atmosphere in a young team Bonuses
If you are interested our job offer feel free to apply, and if you want to know more check out our site: https://datantify.com and do not forget about the blog.
Link
datantify.com
---
Vadiraj Katti I referred Namita Shenai who I think will be a great fit for this opportunity
Designer
Skills
Company
Datantify is the leading solution to build list from any industries & countries with verfield data. Start using Datantify and connect with the companies that matter for your business.
Follow 2 Followers