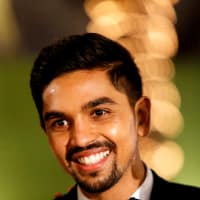 Marketer ·Astro ·
We seek an engineering team member, experienced in developing native apps for the Windows desktop OS, with a broad range of skills, ideally including expertise or interest in application design, sync and messaging.
Among our 11 team members, several have previously been company founders or founding engineers. The startups in which we've been co-founders and founding engineers have had several successful outcomes, such as multiple acquisitions ranging from $100M to $850M. Along with those startups (or as a result of them) we've also worked at Google, VMware, LinkedIn, Cisco, BEA and Stanford University.
You'll need to be comfortable in a high-performing team -- collaborating, contributing, learning, leading -- in a fast-paced and well-funded startup. We're collaborative in discussing what we're building, and accountable to our collective high standards. We have a relaxed but productive workplace & style.
As a company, we run lean (although we provide top-notch healthcare, and a couple other interesting benefits), to ensure we have plenty of runway to achieve our mission. Nearly every dollar we spend goes to (a) hiring & compensating great people, and (b) ensuring we have the software & hardware to be productive & satisfied in our work. Also at present we have a designated work-from-home day each week when developers can work heads-down with a minimum of distractions.
The sponsoring partner at our VC firm is also a successful founder (having founded and sold an enterprise software company for $350M) an accomplished engineering leader, and passionately engaged in our vision.
We're an equal opportunity employer and welcome applicants of diverse backgrounds and experiences.
PS: we're an end-user app, so we expect applicants to try it before contacting us. You can download our iOS app from the iOS App Store at https://itunes.apple.com/us/app/astro-email-meets-ai-for-gmail-and-office-365/id1076356487, or our Mac app from our homepage, www.helloastro.com.
Link
angel.co/astrotechnology/jobs/172115-windows-desktop-app-developer
---
Developer
Skills
Company