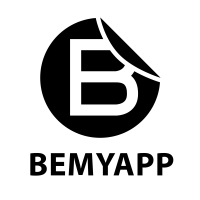 Negar Siadatnejad Hiring
Human Resources ·BeMyApp ·
BeMyApp is hiring a B2B Account Manager to help maximize the growth of our enterprise pipeline, and solidify our place as the leader in digital transformation.
WHO WE ARE: We're a rapidly growing, multi-faceted agency in the technology space that fosters digital transformation for businesses and organizations. For the past 7 years, BeMyApp has helped more than 300 clients through the execution of tech events and digital strategies.
Our unique business model focuses on connecting companies to their appropriate audiences of developers and entrepreneurs, in ways that enable our clients to innovate faster than their industry competitors. All our services are carefully tailored to fit the needs of each client. One day we're organizing a hackathon around the future of autonomous vehicles... the next, we're running 3 simultaneous virtual conferences on AI, Cyber Security, and IoT.
WHAT WE NEED: We have a growing roster of Fortune 500 clients, and we're looking to expand that list even further. To help accomplish this, we'll need an ambitious, social, creative self-starter with a growth-obsessed mindset. Does this sound like you?
WHAT YOU'LL DO: As B2B Account Manager and a key contributor to our sales team, you'll serve as a technical champion to uncover client needs and demonstrate BeMyApp's value proposition. You'll help acquire new customers, expand relationships and drive revenue growth through in-person meetings, pitching at conferences and events and actively engaging prospective clients on a weekly basis to drive sales. This position is for an experienced professional who is keen to travel, build relationships, and prefers in-person interactions.
Necessary Skills & Qualifications Below is a list of skills that we believe are necessary to be successful in this position. Most importantly, we are hiring based on careful balance of relevant experience, cultural fit, and motivation:
Be a hustler: We can't say this enough. If you don't like to hustle, this position will be a challenge for you. Understand that hustling is not just working hard, it's also working smart. Having a deep knowledge of our capabilities, benefits, and ideal clients/correlating objectives is just as crucial as putting in the time.
Purveyor of 1st class client service: Our prospects' first impression of BeMyApp will be you. And, as you know, a first impression is everything. We expect you to embody confidence, respect, and professionalism with everyone you encounter on the job - for our benefit, and yours.
You have an autonomous mindset: You must be able to think for yourself, come up with creative solutions and solve basic problems without help.
Learn fast: You will be trained and mentored for this role as much as you need, but we can't help you if you don't take the time to learn what we do. It will be crucial to understand and integrate what you are taught at a fast pace.
*A constant drive for excellence: *No matter how great you are, this job is going to stretch you and push you very hard. The love of challenges and constant improvement is crucial.
*You are organized and task-oriented: *You are your own assistant, and it will be your responsibility to log data and followups for yourself/ the team of account managers. Timing and good communication are paramount.
**Bonus: If you aren't right for the job, but you know the perfect person, send them this job description. If we hire them, we'll give you a 1k bonus. **
What We Offer
Competitive salary package based on experience
Full medical/dental/vision to fit your needs
401k with employer match
Weekly team lunches and happy hours
Paid time off
Opportunity to connect and work with the most disruptive companies in the world
---
Business Development
Skills
Company
BeMyApp produces developer events and builds worldwide developer communities. Make sure to check out events.bemyapp.com for a list of all of our events!
Follow 0 Followers