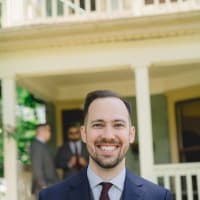 Good Evening Everyone,
I have been in education for the last twelve years, eight as a high school English teacher and the last four years as a Dean of Academics in Milwaukee, Wisconsin. My wife was recently recruited by KIPP Charter Schools to teach high school English next school year, and we are excited to make the cross-country trek this June.
I am currently still on the lookout for employment. I have applied to several high school schools, both private and public, in the area but due to Covid, it has been slow. I am also very excited to try and get into the educational technology field, and I would welcome the chance to connect and build my network in the Bay area. Here is a link to my LinkedIn account: Kevin Dineen
Overall, I very excited to start this next chapter in my life and I hope to connect soon.
Kevin
---