The meeting was very informative. Ketan is very encouraging and motivating person. He saw where I could do improvement including my resume , my answers, my pitch. He acknowledged that job search can demotivate you and I was facing that when I spoke to him. His coaching helped me to pick myself up and get going for the job search. I recommend more 100% to reach HireClub, for career coaching, guidance, interview prep and resume review
---
great!
--- Anonymous
Jan 30, 2018
Great advice! Also, love that Ketan believes you don't need to be boxed into a role!
---
I feel that was 30 minutes/$60 well spent. I have been given some ways to rethink my approach to the biggest obstacle in my way (my resume) as well as some solid suggestions for ways to move forward in my quest for my next opportunity. And feel more confident that I'm largely on the right path here.
--- Anonymous
Jan 30, 2018
David was awesome, he made me feel comfortable and easier to take a great picture!
--- Anonymous
Jan 28, 2018
Carolyn was able to ask thought-provoking questions, which will help reflect post-coaching.
--- Anonymous
Jan 26, 2018
Thank you so much for a great session today!
--- Anonymous
Jan 26, 2018
It went well and the headshots came out great!
--- Anonymous
Jan 25, 2018
Great!
--- Anonymous
Jan 24, 2018
Kinh created a concise, sophisticated resume highlighting all of my most transferrable skills and experiences! I'm so happy with the output and GREATLY appreciate the hustle! My turnaround request was tight and I am thrilled with the results. Thanks, Kinh! I do recommend HC includes a turnaround estimate in the future to avoid confusion when selecting a date/time.
---
Jan 24, 2018
I really enjoyed my time with Svetlana! I instantly felt comfortable sharing my story with her, and she really helped frame the obstacles that are facing me in a way that resonated with me. Thanks to the session I have a renewed sense of confidence in my skills, an action plan for how to approach upcoming interviews and a new way of approaching situations that typically make me feel uncomfortable. If you're on the fence about coaching, I highly recommend scheduling at least 30 minutes to see how much of a difference it can make!
---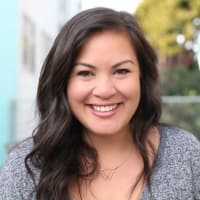 Jan 19, 2018
Mike was fantastic. I got a lot out of our coaching session. Now I have a clear path forward and an actionable plan!
--- Anonymous
Jan 17, 2018