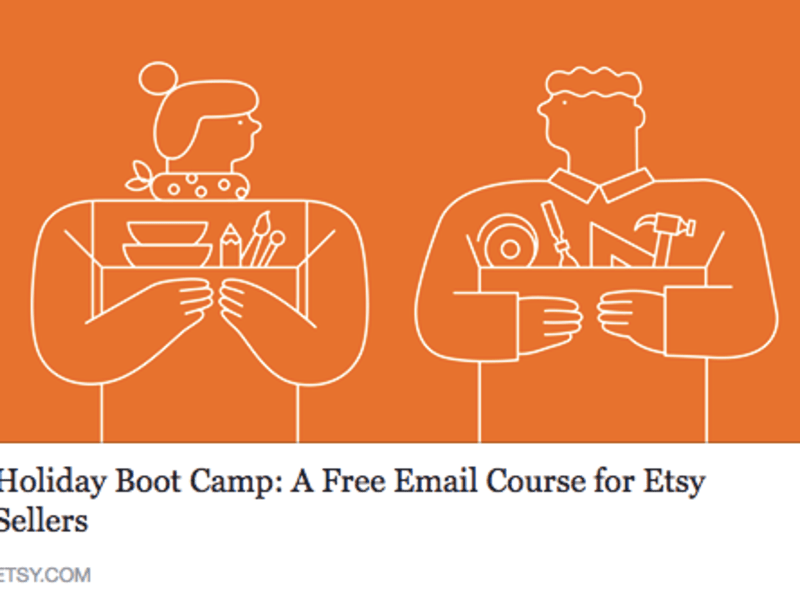 Skills
Content Managment
Email Marketing
Content Marketing
Link
Holiday Boot Camp is Etsy's biggest seller retention program running. There are multiple tracks that sellers opt into based on their average sales. Program participants receive their assignments over the course of three weeks via email, and are invited to participate in special web sessions with the Etsy Seller Education team for personal attention.
Unfortunately, there is no link to this program, but I have linked to one of the user forums that we used to build excitement around the program.
In 2015, I was responsible for creating and managing all aspects of the design and implementation of this program.
In advance of the holiday season, it's goals are:
To address pain points with sellers to retain them on the platform
To improve the buyer experience and increase revenue during the holiday shopping season
To reactivate dormant user accounts
---
Skills
Content Managment
Email Marketing
Content Marketing
Link
More Projects