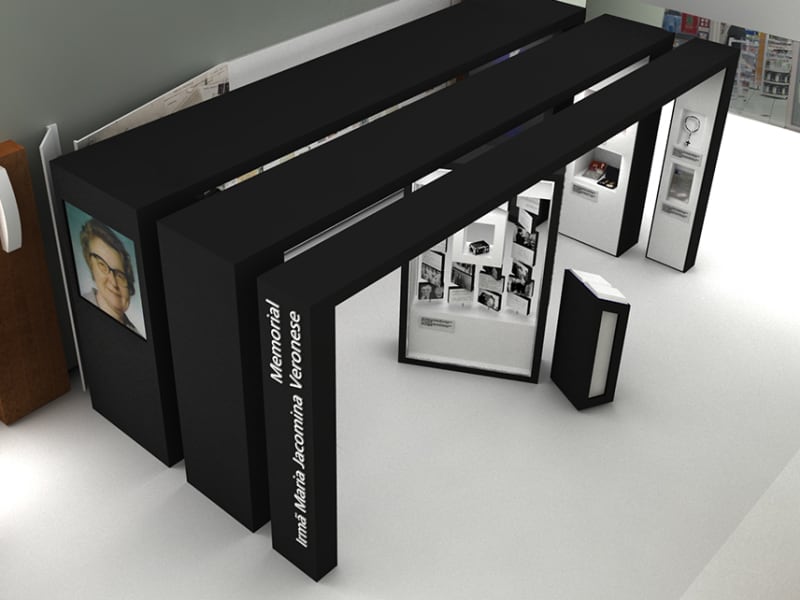 Company
Link
THE CLIENT
Hospital Mãe de Deus is the only hospital double certified in the south of Brazil, member of a Mãe de Deus Healthcare System. With more than 30 years of history, 380 beds in a 55 thousand m², with 2.000 advanced technology equipments, and a more than 1.700 credentied physicians team. It is one of the two Planetree certified hospitals in Latin America.
THE BRIEFING
We were briefed to create a exhibition on a wall, in a "timeline format" telling the story of the founder of the hospital.
THE SOLUTION
After a deep immersion into the founder's story thru object, letters, documents and pictures left by her, we found a very rich story and we saw a potential instrument for disseminating values ​​of the institution, which resulted not in a wall exhibition, but in a fixed memorial, with the exhibition of the objects, documents and also the production of a documentary telling this story.
MY ROLE
I participated in the whole creative conception, the architecture planning, detailment supervision and project management.
---
Company
Link
More Projects