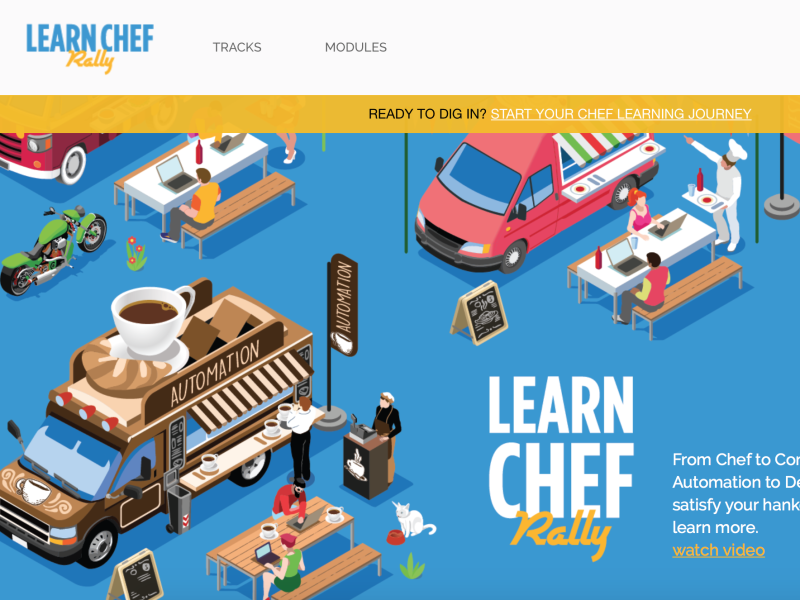 I lead the integreated agency team for the site rebranding, design and development targteing the Dev Ops community.
The objective was to dramatically improve the UX, integrate the Chef brand values and personality into the site experience and increase user registration and content consumption.
The project was concepted, created and developed in less than 90 days and increased new registered users by 7.25%, increased page views by 15% and reduced bounce rate by 41% in the first week after launch and reached 10K new registered users in the first 6 months after launch of the redesigned site.
I also lead the development of the off-line experience for the site launch at the client's developers conference, ChefConf.
---
More Projects