Kinh created a concise, sophisticated resume highlighting all of my most transferrable skills and experiences! I'm so happy with the output and GREATLY appreciate the hustle! My turnaround request was tight and I am thrilled with the results. Thanks, Kinh! I do recommend HC includes a turnaround estimate in the future to avoid confusion when selecting a date/time.
---
Jan 24, 2018
I really enjoyed my time with Svetlana! I instantly felt comfortable sharing my story with her, and she really helped frame the obstacles that are facing me in a way that resonated with me. Thanks to the session I have a renewed sense of confidence in my skills, an action plan for how to approach upcoming interviews and a new way of approaching situations that typically make me feel uncomfortable. If you're on the fence about coaching, I highly recommend scheduling at least 30 minutes to see how much of a difference it can make!
---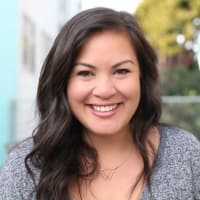 Jan 19, 2018
Mike was fantastic. I got a lot out of our coaching session. Now I have a clear path forward and an actionable plan!
--- Anonymous
Jan 17, 2018
Furheen was able to to provide a wealth of information in 15min!
--- Anonymous
Jan 17, 2018
Great headshots!
--- Anonymous
Jan 16, 2018
Robin gave great feedback and guidance.
--- Anonymous
Jan 15, 2018
Always Great conversation and advice!
--- Anonymous
Jan 12, 2018
Professional and makes you feel comfortable and have fun :) Love working with David <3
--- Anonymous
Jan 12, 2018
Furheen provided a comprehensive resume review from a recruiter perspective. I appreciated her thoughtful notes and her patience in walking me through my resume. It's always insightful to get a different perspective!
---
Jan 8, 2018
Great first appointment that sent me down a positive road of personal growth. Resulted in my current colleague raising my hours and hourly rate. But now I'm open to staying on top of my career growth as well by continuing to meet with companies looking for talent.
---
Jan 8, 2018
Quality feedback for resume and LinkedIn profile; missed out on gaining specific pointers for accomplishing next career goal (of transitioning to fintech / tech company in financial services); appreciated the sound advice on starting and maintaining an industry blog as branding tool; would like to have a second review (after recommended adjustments) to be part of the career coaching session; overall it was a value-add
--- Anonymous
Jan 7, 2018
It was good but we didn't get far.
--- Anonymous
Jan 5, 2018