I was having a pretty rough time and just by talking with Ketan for an hour my attitude completely changed and felt positive and with strength to not give up on my search. Can't thank him enough.
--- Anonymous
Feb 22, 2018
Farah was an absolute delight. She gave a lot of insightful feedback during the mock interview session. She pointed out various ways during the interview of what to do and what not to do and was very patient in the process. Definitely recommend!
--- Anonymous
Feb 21, 2018
Great advice on both career and resume. Feeling motivated and pumped for a journey that usually doesn't warrant those feelings. Thank you!
---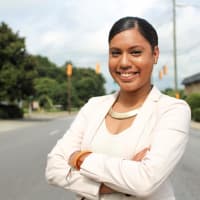 Feb 19, 2018
Thank you so much for your time, Svetlana. I'm feeling much more confident about my upcoming salary negotiation. I look forward to telling you how I get on :)
--- Anonymous
Feb 17, 2018
Furheen Mohamed was very helpful. Big thank you!
--- Anonymous
Feb 16, 2018
4 stars for Kinh. 0 for HireClub forcing a review, now--4 months later! The appointment was so long ago now I barely remember it. This is ridiculous.
--- Anonymous
Feb 1, 2018
Andrea was extremely helpful and contributed amazing tips to help me with my resume. Since tailoring my resume, I was able to get more traction to jobs I've applied for.
--- Jan 30, 2018
The meeting was very informative. Ketan is very encouraging and motivating person. He saw where I could do improvement including my resume , my answers, my pitch. He acknowledged that job search can demotivate you and I was facing that when I spoke to him. His coaching helped me to pick myself up and get going for the job search. I recommend more 100% to reach HireClub, for career coaching, guidance, interview prep and resume review
---
great!
--- Anonymous
Jan 30, 2018
Great advice! Also, love that Ketan believes you don't need to be boxed into a role!
---
I feel that was 30 minutes/$60 well spent. I have been given some ways to rethink my approach to the biggest obstacle in my way (my resume) as well as some solid suggestions for ways to move forward in my quest for my next opportunity. And feel more confident that I'm largely on the right path here.
--- Anonymous
Jan 30, 2018
David was awesome, he made me feel comfortable and easier to take a great picture!
--- Anonymous
Jan 28, 2018